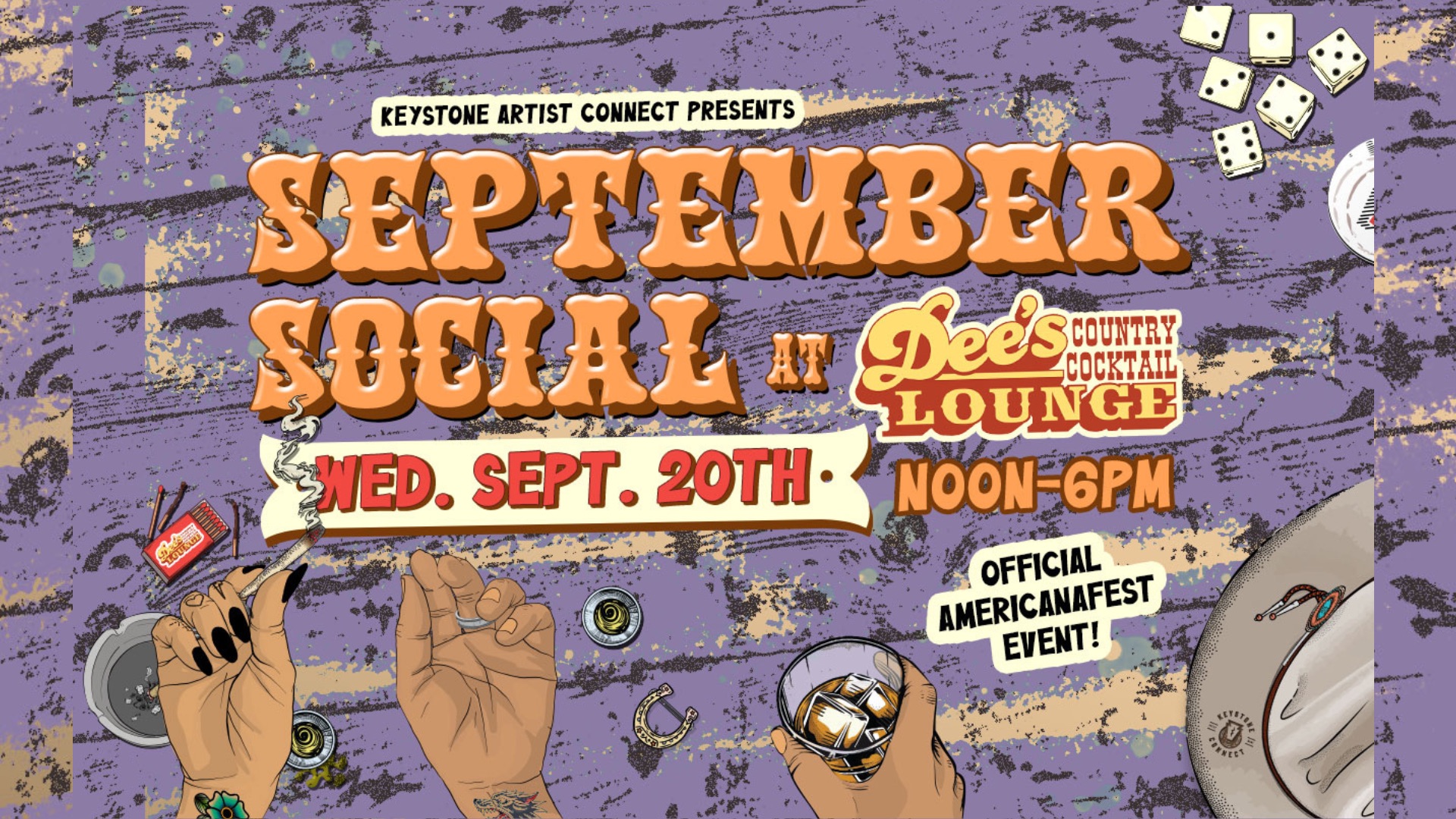 September Social an "Official" AMERICANAFEST Event
September 20 @ 12:00 pm

-

6:00 pm

CDT
Keystone Artist Connect hosts our second annual September Social! As admirers and supporters of AMERICANAFEST for years, it's an honor to be a part of it and share the experience with artists we work with from all over the country. We wouldn't dream of having it anywhere but Dee's Country Cocktail Lounge, our favorite bar in Nashville.
Join us Wednesday September 20th for this stellar lineup of artists from all over the country!
The event is FREE! Feel free to spend that $5 to buy an artist a drink!
Lineup:
Rob Leines
Sam Morrow
Mac Leaphart
Gabe Lee
Alex Cano
Tom Sless
Jade Marie Patek
Lauren Rose Thayer
Taylor Hunnicutt
Paging Doctor Moon
Ted Russell Kamp
Nicky Guckert
Summer Dean
Kimmi Bitter
Matt Woods
Rachel Ana Dobken
Nicholas Johnson
Coltt Winter Lepley
Stop by, have a cold beer, mingle with friends and hear some killer music!