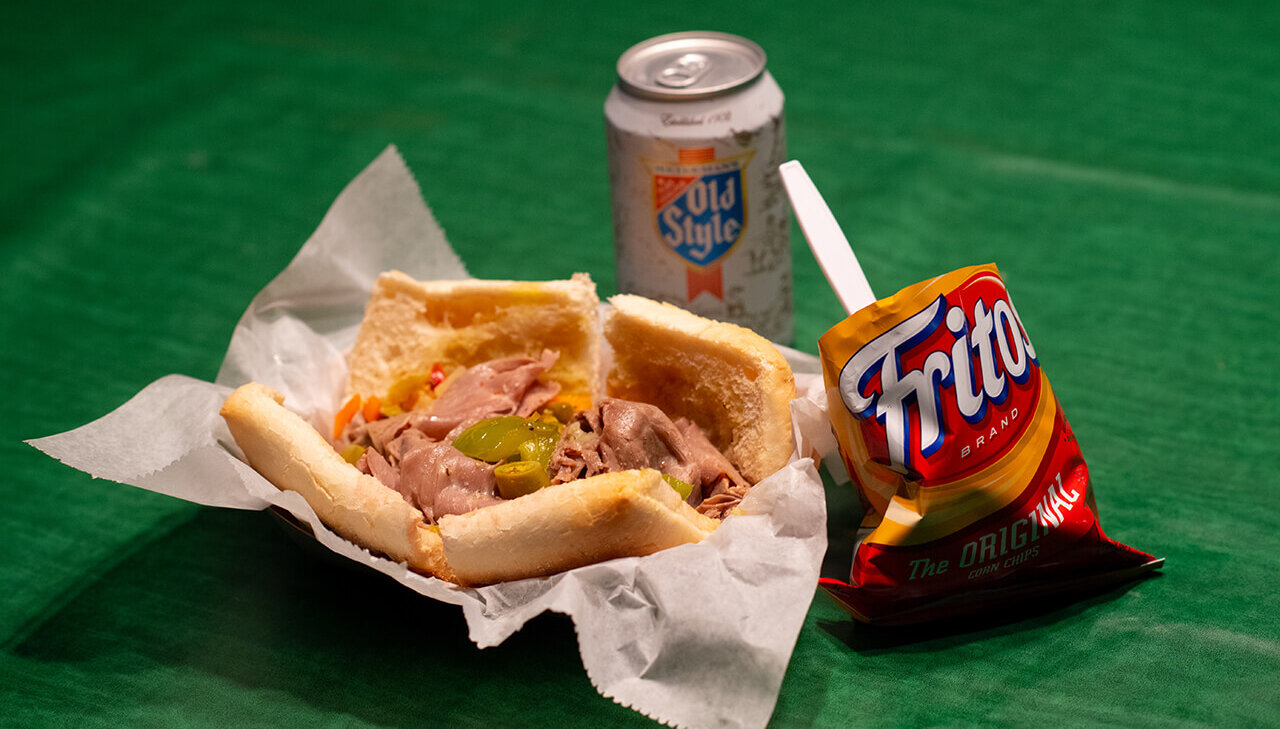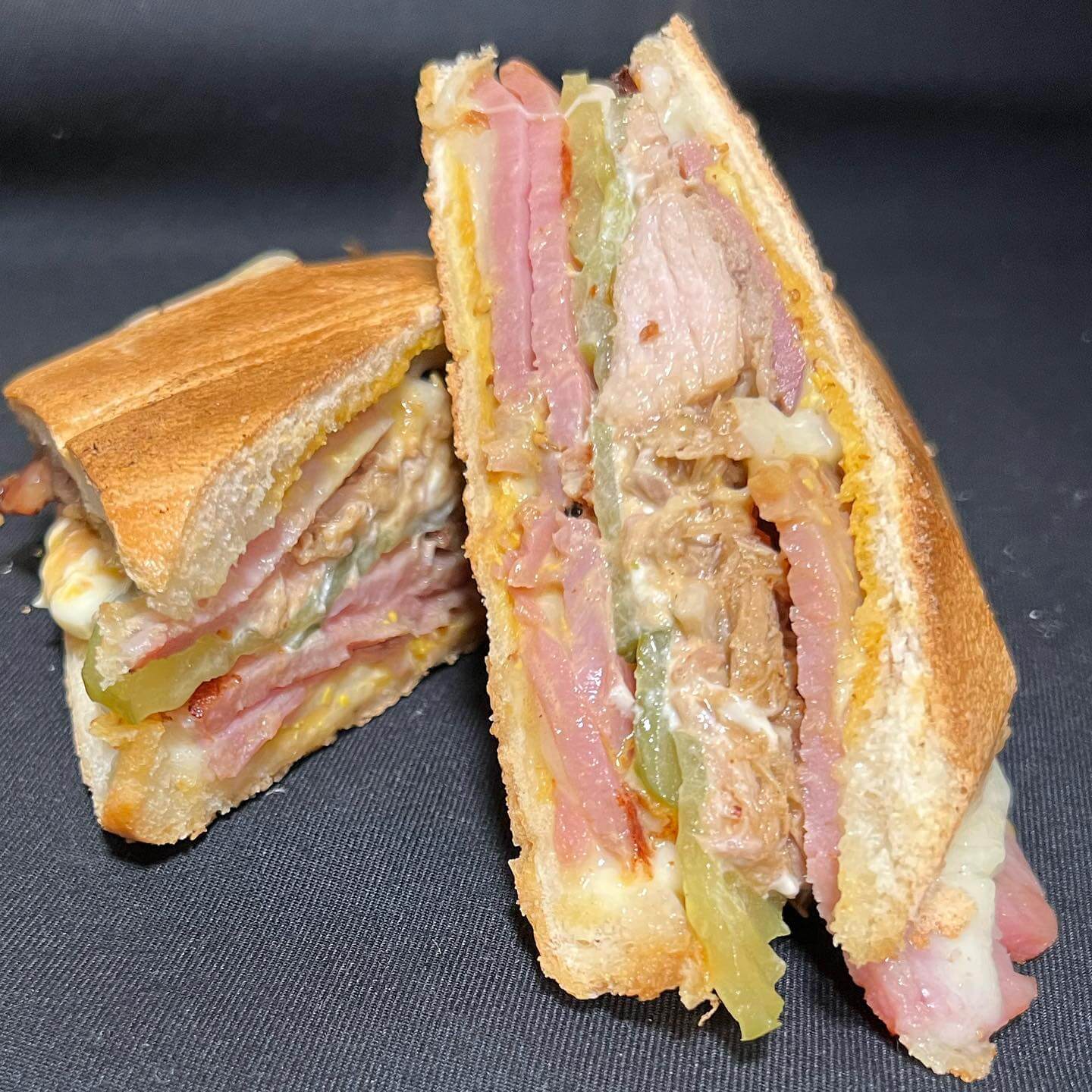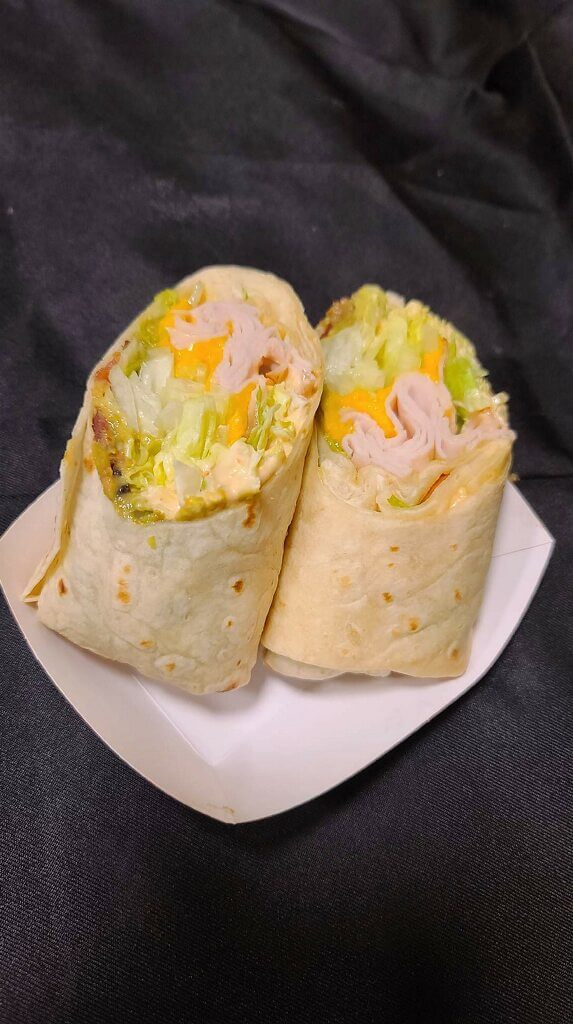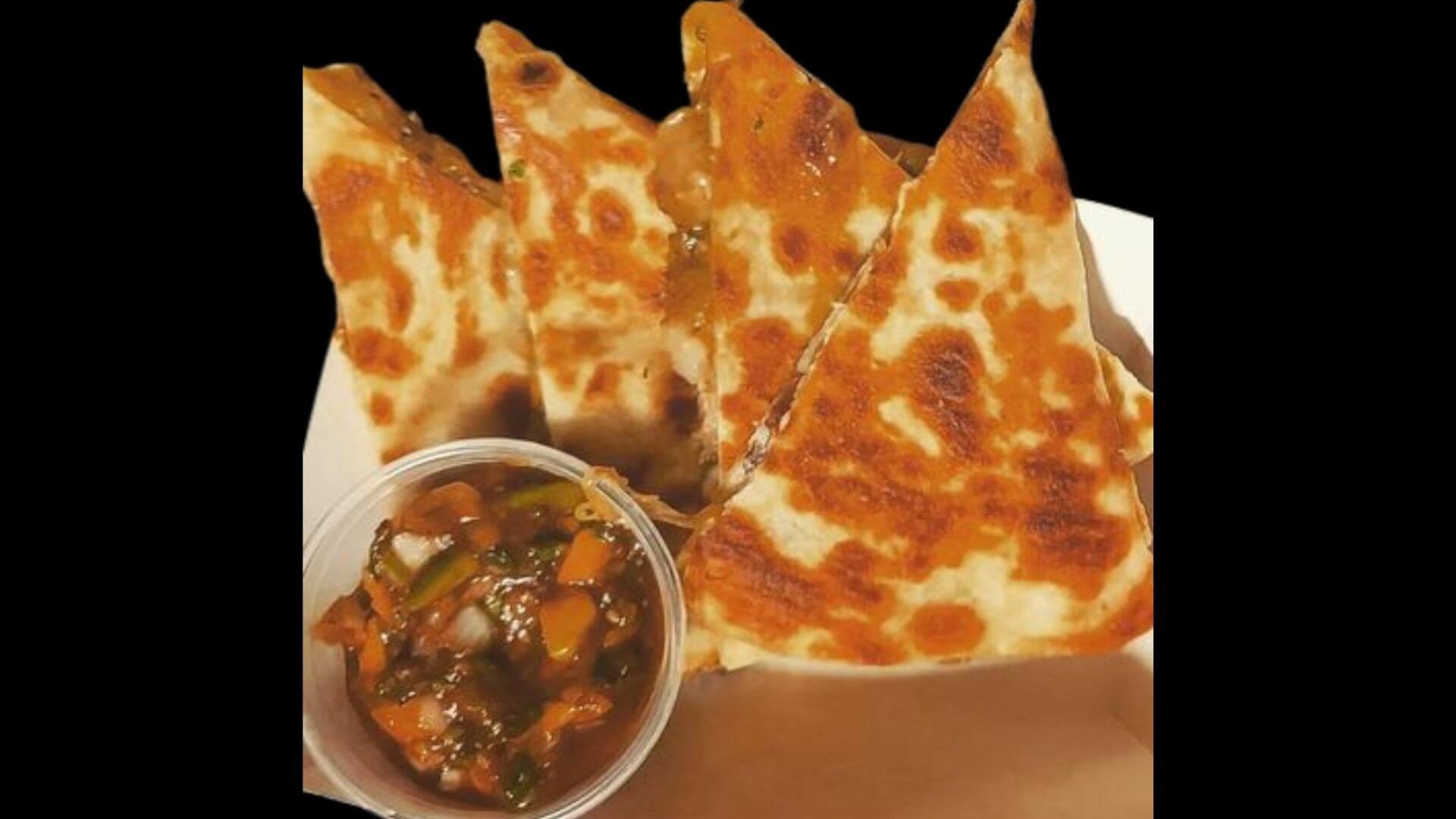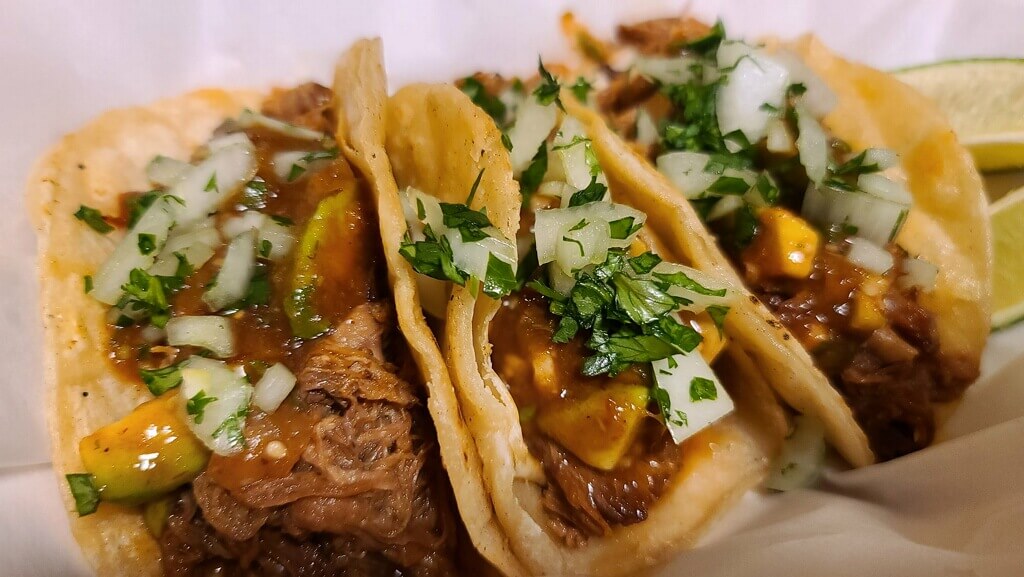 Dee's Country Cocktail Lounge Eats
hot stuff served up all day and night!
---
The quintessential Chicago sandwich, it initially can sound like an enigma. It's sort of a roast beef sandwich, similar in spirit to a French dip, but it's both more extravagant and less polite. No one would ever confuse the two. Thinly sliced roast beef on a toasty Turano roll served with hot giardiniera, sweet peppers & au jus. We don't play, this sandwich is LEGIT!
---
This traditional cuban favorite features layers of, ham, slow roasted pork, and melted swiss, topped with pickles, mayo and homemade spicy mustard on two slices of sweet cuban bread.
---
Roasted turkey breast topped with lettuce, bacon, cheddar and avocado. Finished with a spicy chipotle aioli and wrapped in a flour tortilla.
---
We slow cook our pork for over 24 hours to create these mouthwatering traditional Mexican street tacos.  Topped with avocado salsa, onions and cilantro and served with a lime, these tacos are the real deal. 
---
Dee's take on the Mexican classic. Featuring a mix of colby jack and cheddar cheeses, topped with our in house pork green chili and served a side of avocado salsa and sour cream. Served warm in a flour tortilla.
---
Ah, the legendary Southwest snack know for being spicy, salty and all things cheesy fabulous! We start with our house-made taco beef, layered over Fritos then topped with shredded cheese and smothered in taco sauce.  Served with sour cream and cholula Hot sauce on the side. Snack in a bag y'all! Nothing goes better with a cold beer.
---
Get your Frito pie fix without the meat. Topped with our mouthwatering veggie chile made from our secret recipe of beans, beer and spicy goodness. Enjoy it topped with cheese and sour cream or by itself for a vegan treat.
---
A distinctly western treat right here in middle Tennessee.  Homemade Colorado green chili featuring house roasted tomatillos, poblano chiles and slow roasted locally sourced pork from Gifford's Bacon. Add this to the Frito pie for a spicy treat.
---
It's a MF'n Grilled Cheese!
---
Of course we have Dee's Nuts! Our take on the classic southern favorite. Locally sourced boiled peanuts from Papa Padgett's Peanuts with a hot chicken flavor to give it that Nashville charm.
---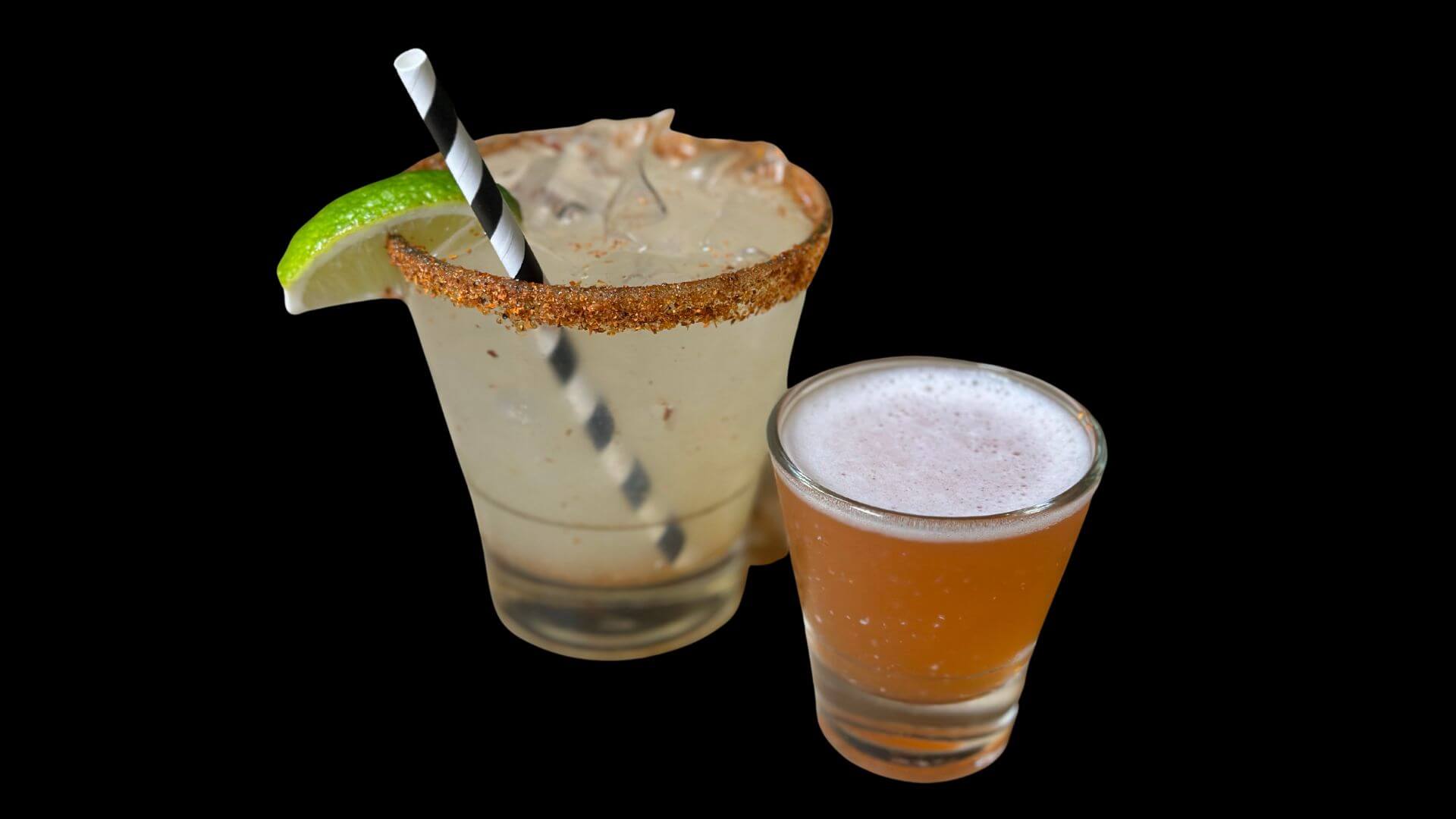 COCKTAILS
We stick with the classic recipe, no need to fix what ain't broken. Henry McKenna, sugar cube, bitters.
We don't like shitty margaritas either, we only use fresh citrus and 100% Agave tequila. Lunazul silver tequila, house-made sour & Collins Triple Sec (you can order it spicy too FYI)